Hi there!  So glad you are here!  My name is Kady and I am an elementary teacher and (reformed) instructional coach! 🙂
Why TEACHERTRAP?
Kind of an odd name, but it perfectly sums up how I feel about being a teacher! On one hand, you'd have to be incredibly crazy to even consider going into the teaching profession, and yet I LOVE it so much! I love helping kids discover their own worth and potential!  I love seeing them get excited about learning and watching them overcome challenges! I love school supplies, anchor charts, and classroom libraries! I love hunting for teaching ideas, solving classroom dilemmas, and planning for amazing instruction! There is something addictive about the creative process involved in both teaching and learning and I'm hooked!  Or trapped, I guess I should say.
About the Blog
The TEACHERTRAP blog is simply a place where I can write about my challenges, experiences, and ideas. You can explore by using the TOP MENU or check out the CATEGORIES along the right side bar.  There's also a SEARCH box over there if you're trying to find something specific!
Pinterest
I'm unhealthily addicted to Pinterest. But this means I'll go out there FOR YOU and find all the best teaching stuff on the web! I have boards covering all kinds of different teaching topics and I add new ones all the time.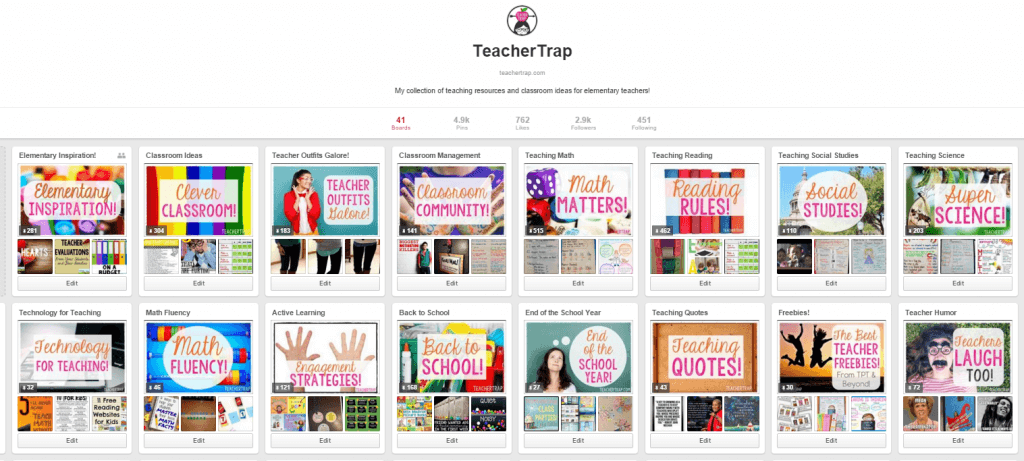 My TPT Store
I launched my store a few years back when I came to the astounding realization that NOT all teachers LOVE planning the way I do.  Team planning day?  Yes, please!  Spend hours creating units? Whoo hoo!  Apparently, my passion is not the norm… So I decided to start offering my work to other teachers and shockingly, they wanted it!  So I will happily keep making things as long as you all keep buying them! (Actually, I'll probably keep making things anyway.)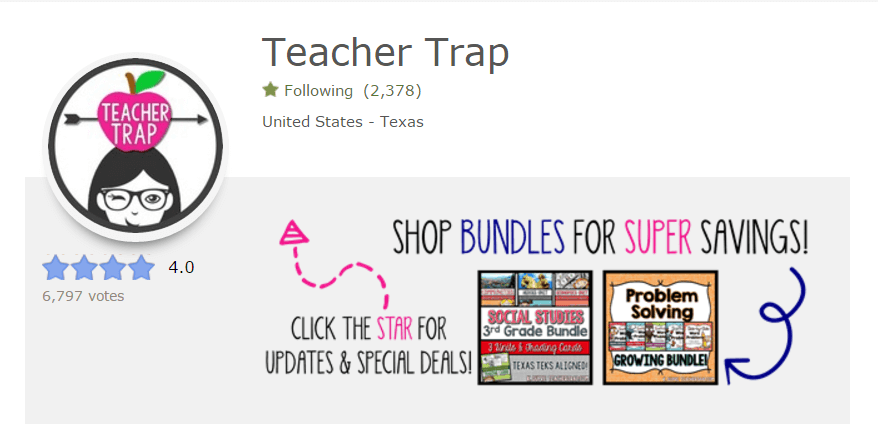 TEACHERTRAP on Facebook
If you like staying up-to-date on all things EDUCATION and TEACHING, but don't have the time to track down all the exciting news and posts, you might want to follow TeacherTrap on Facebook!  I work hard to provide relevant, entertaining, and inspirational content just for teachers!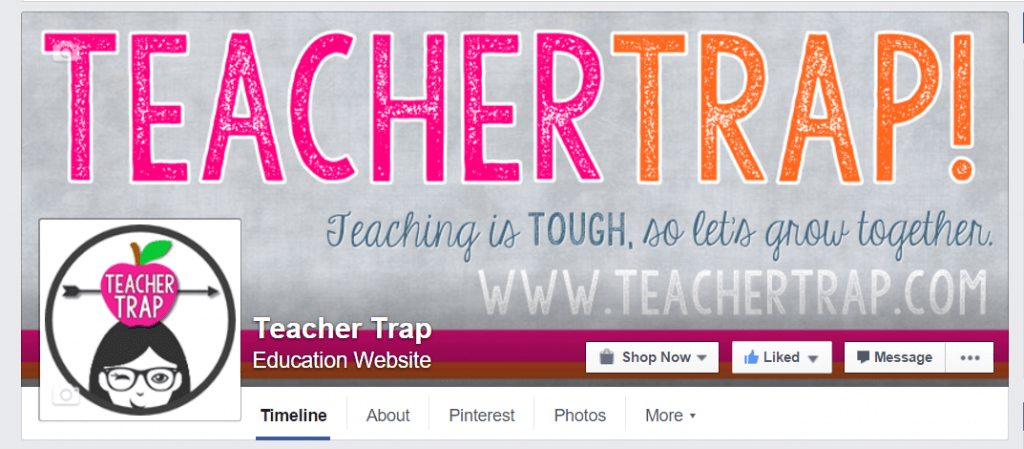 Let's Get Personal!
1.  My Family
I have a crazy husband and a quirky, but very sweet son named Cole. My Dad also lives with us which means I am totally outnumbered. It's all cars, cars, guy stuff, and cars around here.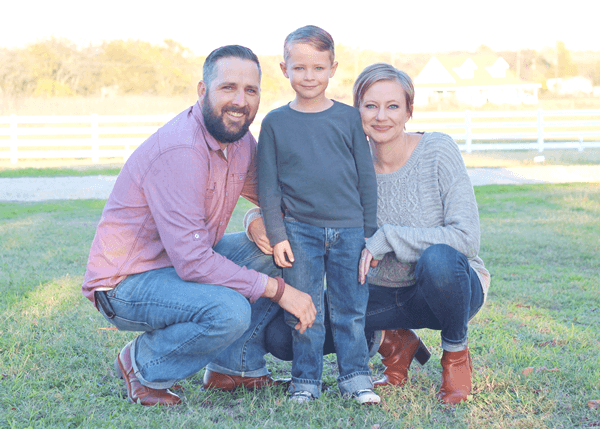 Fun side-note… When I met my husband, I was teaching at a school called Walzem Elementary. One night, I was out with friends and met this funny guy. I mentioned that I worked at Walzem and he said that he went to Walzem as a child. I didn't believe him when he told me, but the next day I looked him up in the old yearbook in the library and discovered his first grade picture! So cute then and so handsome now. How could I not fall in love?  Meant to be, I guess.
2. Education
I graduated from Trinity University in San Antonio, Texas with a Masters Degree in Teaching. I loved it there! Great friends, beautiful campus, and amazing opportunities to work with outstanding educators.
One professor, the lovely Dr. Pat Norman, inspired me to question and define my beliefs about teaching and learning.  I find that I am still constantly questioning and redefining my vision of "best practice" even today.
3. Teaching Experience
I started my teaching career at Walzem Elementary. There, I taught First Grade and Pre-first Grade (yes, Pre-first) and worked under some truly progressive and inspiring administrators. Throw in an awesome team of 11 first grade teachers, a stellar math coach, and my former Trinity professor, and it was a recipe for some major personal and professional growth!
I worked closely with Trinity student-teachers, got involved in the National School Reform Faculty and CFG's, and received a ton of awesome training! What a way to start off! So many good memories, great kids, and supportive friends.
Years later, after my little hiatus as an Instructional Coach, I began teaching 3rd Grade. Again, I was lucky to work with some wonderful administrators who supported the Professional Learning Community model. I loved teaching 3rd grade, partly due to the awesome teachers on my team. Teaching is so much better when you have the support of amazing colleagues. 
All of my teaching experience has been in Title 1 schools and I wouldn't have it any other way!
4. Instructional Coaching
For a few years, I had the honor of working as an Instructional Coach for my school district. I say honor, because I was coaching a lot of teachers who were already outstanding teachers. This was a tricky role for me, straddling the line between teacher and administrator, but in the end it was such an incredible learning opportunity! Working as an Instructional Coach allowed me to attend all of the best trainings, learn from all the best teachers, and get a glimpse of education from the administrators' side.
I was able to work with kids and teachers K-5, I learned the ins and outs of curriculum and standards, and I had the unique opportunity to step back from the classroom and reflect on teaching and learning. And hopefully I did some good while in this role, too!
In the end, the funding was cut and the "coaches" were placed back into classroom teaching positions. Luckily, I was ready by this time. Being part of a team and having your own classroom of students is such a gift!
5. What Now?
Right now, I am taking a break from the classroom. This year I'm working as a part-time intervention teacher and spending time on the hundreds of projects I'd started but not finished. It's been great to have a little time to breathe, enjoy my family, and create units, lessons, and other teacher resources.
DISCLOSURE
This policy is valid from 2 January 2014.
This blog is a personal blog written and edited by me. This blog accepts cash advertising, sponsorship, or paid topic insertions. We will accept and keep free products, services, travel, event tickets, and other forms of compensation from companies and organizations.
The compensation received will never influence the content, topics or posts made in this blog.
I have affiliate relationships with companies that may be mentioned, promoted, or linked to on this site. If you follow one of these links and make a purchase, I may receive a small commission or other compensation. There is absolutely no obligation to purchase through these links but please know that when you do, you are helping to support this blog.
Teacher Trap is a participant in the Amazon Services LLC Associates Program, an affiliate advertising program designed to provide a means for sites to earn advertising fees by advertising and linking to Amazon.com.
If you aren't sure about something, feel free to email me at kady@teachertrap.com
COPYRIGHT:
© Katherine Dupre and Teacher Trap. Unauthorized use and/or duplication of this material without express and written permission from this blog's author is strictly prohibited. Excerpts and links may be used, provided that full and clear credit is given to Teacher Trap with appropriate and specific direction to the original content. Content may be printed, downloaded, and/or used in your personal classroom only. You may not redistribute or use content commercially without my written consent.
You may:
share content, images, and ideas from this blog in presentations, blogs, or websites as long as you give full credit to Teacher Trap and provide a link back to my blog
pin images to Pinterest
share links to my store and blog through Facebook, Twitter, email, etc.
use files and resources for personal classroom use
You may not:
repost my content, products, or images as your own
resell my content, products, or images as your own
Thank you for reading my copyright information and for respecting for my work.